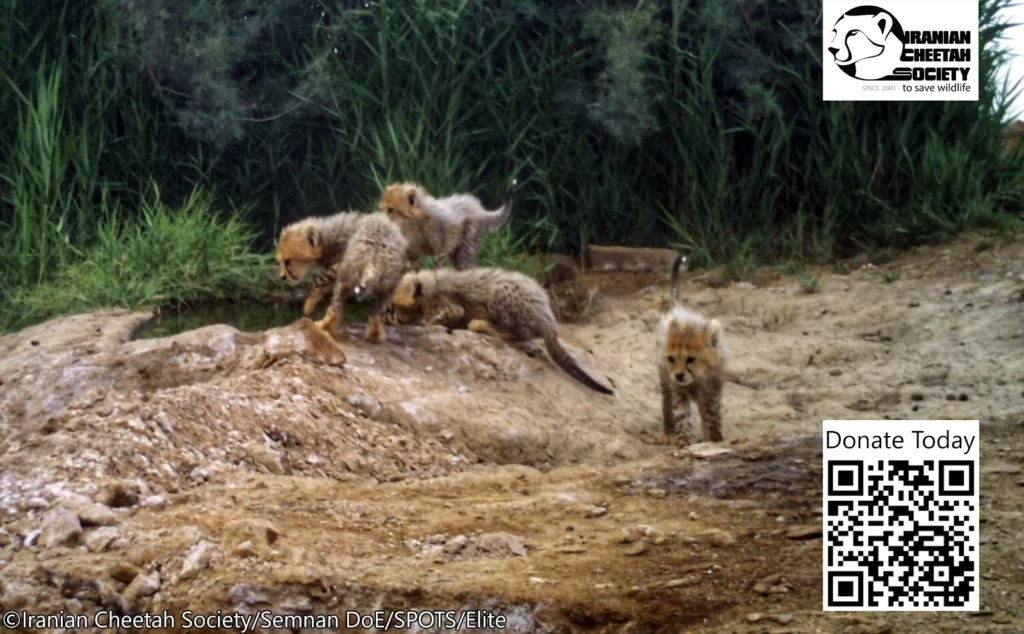 We are very grateful for our generous donors to the Iranian Cheetah Society in 2023. Their contributions have helped us continue our efforts to protect the last remaining Asiatic cheetahs in Iran and their habitats.
With Their support, we have been able to:
Conduct regular monitoring and research on the cheetah population and distribution in different areas of Cheetah habitat.
Raise awareness among local people about the importance of cheetah conservation.
Provide training and equipment to rangers and wildlife guards who work on the frontlines of cheetah protection.
Advocate for better policies and laws to ensure the long-term survival of the cheetahs and their ecosystems.
Hiring new rangers for Cheetah habitats.
We hope that people around the world will continue to support us in our mission to save the Asiatic cheetahs from extinction. Together, we can make a difference for these magnificent animals and their environment.
Thank you for being part of our team!
Katayoun Afshar
Sina Mobasher Moghaddam
Tom Samari
Chole Afshar Gamble
 Afsane Taghavi
Francine Leleu
Saba Sahbai
Alley Ramsey
Mahmoud Reza Zare
Setareh Sarrafan
James bartlett
Hessom Razavi
Anshuman Chandra
Bayanne Consultancy
Eric Horstman
ANTONIS DIMITRIOU
Birgit Balgül
Sandra nussbaum
---
Can't see your name? Leave us a message!