Iranian Cheetah Society (ICS) is a non-governmental, non-profitable organization to save the biodiversity with the Asiatic cheetah as flagship species left only in Iran. The ICS is a sophisticated NGO devoted to protecting the Iranian "Big Five" carnivores, generally in conflict with local communities. It has been established in 2001 (registration number 13640) and is about to celebrate the "second decade of biodiversity conservation.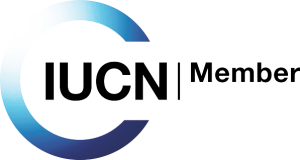 Missions
Investigation to find more on the ecology and status of large carnivores through an ecosystem-based approach;
Public awareness on the large Iranian carnivores and their associated biota through education mainly at the local communities;
Reducing human-large carnivores conflicts via implementing socio-economic plans;
Conserving the large carnivores in their natural habitats, primarily through public participation.
Due to a lack of wildlife science on the Iranian species, notably the Five Big, the ICS has focused a significant part of its activities on field investigations on applying its results to public awareness campaigns among local communities. Accordingly, practical local solutions are developed to reduce human-carnivore conflicts. Meanwhile, juveniles and youths are the primary educational targets, particularly at local communities, and should be satisfied to co-exist with them.
Honors
As the oldest Iranian NGO still active on wildlife conservation, the ICS has been recognized to receive various well-known awards, such as:
National Environment Award (2017), Iran
The overall winner of the research categories and rare species, BBC Wildlife camera-trap competition (2014), UK
The Outstanding Iranian Champion for Nature (2010), Iran
Best Documentary, International Fajr Film Festival (2010), Iran
Future for Nature Award (2009), Netherlands
Cinema Verite (2009), Iran
White Rooster Award for Protection of Animals (2007), Iran
Future Conservationist Award (2006), UK
National Environment Award (2005), Iran