[dt_gap height="40″]
[dt_gap height="30″]
[dt_gap height="30″][dt_small_photos lightbox="true" height="300″ margin_top="10″ margin_bottom="10″ number="12″ orderby="recent" category="%d8%b1%d9%88%d8%a7%d8%a8%d8%b7-%d8%b9%d9%85%d9%88%d9%85%db%8c-2,public-relation"]
[dt_gap height="40″]
[dt_gap height="30″]
Like other organizations that are concerned with public opinion, Iranian Cheetah Society requires a dynamic independent "Public Relations" department. We are trying to establish a true representation of ICS as well as maintaining a continuous relation with the public through the media and other means of connection. This department consists of different groups to achieve this goal.
[dt_gap height="40″]
[dt_gap height="20″][dt_blog_posts_small columns="2″ featured_images="true" number="6″ orderby="date" order="desc" category="%d8%b1%d9%88%d8%a7%d8%a8%d8%b7-%d8%b9%d9%85%d9%88%d9%85%db%8c,public-relations"][dt_gap height="50″]
[dt_divider style="thick"][dt_gap height="20″]
Html code here! Replace this with any non empty text and that's it.
The Department Team
[dt_gap height="40″]
Mahbubeh Shirkhorshidi
MSc Conservation
Social Networks Coordinator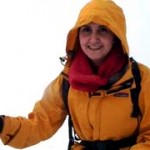 Shirin Shayeste
BSc Environment
Website News Admin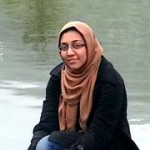 Mohammad Gaeini
Software Engineer
Educational Tours Manager