The Asiatic Lion and Caspian Tiger have gone extinct in Iran; and today, this country is witnessing the loss of many other species in nature to mark another page of disregard and negligence in history. Unfortunately, we Iranians have not adhered to our ancestors' customs and have consumed natural resources without the slightest consideration for the future generation. We must remember that we are guardians of the last remnants of Asiatic cheetahs in a country in which Cheetahs were known as human friends for the first time.
Until 30 years ago, over 300 Asiatic Cheetahs were living in the vast rangelands of Iran, but now this number is optimistically thought to be a population of 70 on the whole planet. The hope of the nature lovers in the world is upon Iranians.
It is essential to raise awareness in public about value of nature and wildlife, to change their beliefs and behavior.
ICS's Educational and community based activities are inspired by the famous quote by «Baba Dioum», a Senegalese environmental activist. In his speech at IUCN conference in New Delhi in 1968 he said:
Based on the assessments of research and educational needs, we design and run effective activities. Our work is based on identifying problematic situations, and determining how a facilitation or education plan can address and solve them. We design and implement our program based on many factors such as target species, local actors and beneficiaries, problem background etc.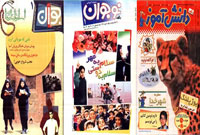 Unlike the past, nowadays environmental and wildlife articles have a constant contribution in magazines and newspapers. Environmental writers and journalists are playing a significant role in this change. Since establishment, ICS has always acknowledged the effectiveness of media and has tried to cooperate with different magazines and newspapers continually. Most of ICS's published articles were written for kids.
In the print media group, we compile and publish articles and books written in ICS's framework for an audience of both children and adults. We are also ready to consult authors, illustrators, publishers and anyone interested who wants to publish media with the subject of Iranian cheetah or other wildlife species that are in the Association\'s expertise.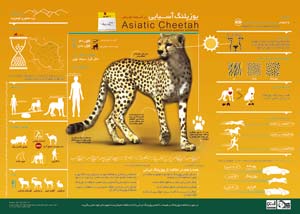 The group of educational tools and programs has established its activities in line with the overall goals of education and public participation department of ICS. The group consists of activities such as designing lesson Plans, creating tools and educational games, training of trainers, and implementing programs and courses for all ages and different social groups.
Those of our members, who are interested in accompanying in the category of educational programs, are trained under the supervision of educational and conservational experts of our association.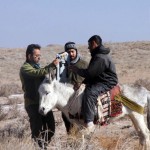 This group was first launched in the Iranian Cheetah Society in 2012, and was named "capacity-building of local communities"; but due to the variety of held activities, it was renamed to "Public Participation" in 2015. The group was first convened in response to the gap felt by environmentalists, concerning conservation; a common point of view in which wildlife conservation reaches higher priority compared to interests, rights and livelihoods of local residents.
The group also seeks to use the participatory approach, to promote the capacities of local communities, sectors and groups involved in wildlife issues on one hand, so that we can find a fair and stable life; and on the other hand, we help all segments enter the topic of conservation by involving those interested in campaigns and promotional-informational activities.
We hope that this approach will define a new role for an NGO working in the conservation sector in Iran. Playing such a role can benefit a variety of groups, including local communities whose lives are connected with wildlife, lovers and environmentalists, and government agencies and NGOs that work in these fields.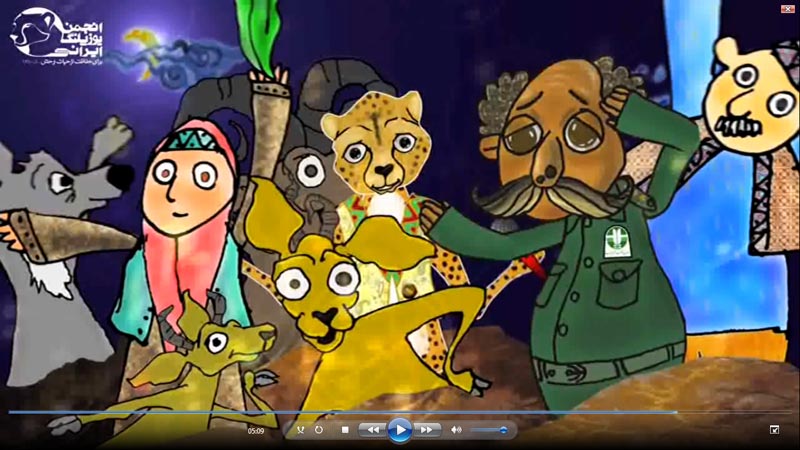 %80 of people can remember what they have seen, but only %20 can remember what they have read.
The group of visual media is one of the groups of the ICS's Education and Public Participation Department, which was established with the purpose of making video content for educational and advocacy goals are formed.
Activities of the group include: designing and creating educational and infographic posters, sensitizing posters, animations, videos and film extensions, for various audiences; from children to adults and from urban to rural areas.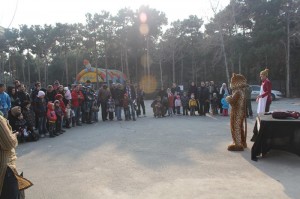 Art itself – apart from various artistic styles, is inspired from nature. When joined together, human's art and nature's art have great ability to convey meaning in any topic. The effects of this linkage can be seen with a glimpse at the impact of natural history on different types of art such as visual arts, or in the rites of the worlds' various ethnic groups.
In this group, we don't want to use nature as an intermediate to show off our art. We are not willing to only raise awareness about wildlife, but to create sensitiveness or even change habits.