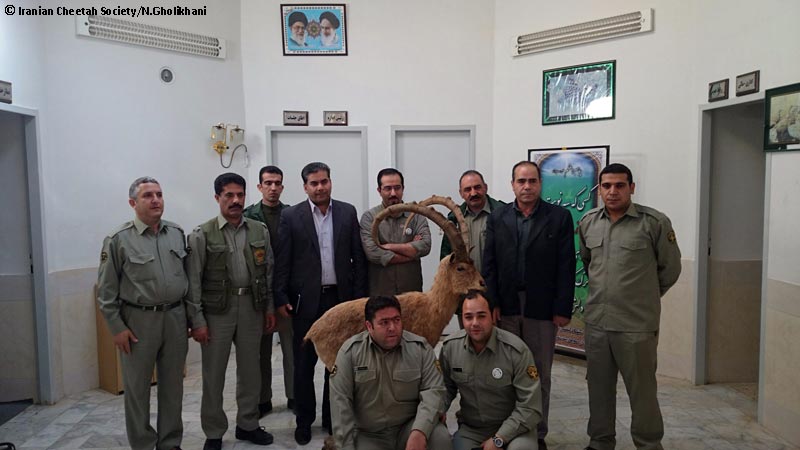 In a ceremony held by Esfahan Office of Iran Department of the Environment (DoE), wardens of Abbas Abad Wildlife Refuge were awarded. Participated by the Iranian Cheetah Society (ICS)'s CEO Morteza Eslami and local wildlife authorities, the awards were given to the reserve wardens because of their efforts to save the area's wildlife and critical habitats as the last known cheetah reserve in the Esfahan Province, central Iran.
Esfahan DoE's manager expressed his willingness that NGOs like ICS more actively collaborate with the Provincial DoE in conservation of cheetahs and other endangered wildlife species. Additionally, ICS' CEO presented their national plan for monitoring and conservation of cheetahs and acknowledged the valuable contribution of local wildlife authorities and wardens in such nation-wide effort.
Abbas Abad Wildlife Refuge is a 400,000-ha reserve located in Naein County of Esfahan Province. Recent camera-trapping efforts in the reserve have results in photo-capturing of various wildlife species in this arid land including cheetahs, Persian leopard, sand cat, caracal, wild cat, grey wolves, and more interestingly, three species of fox living in sympatry (i.e. red fox, Sand or Ruppell's fox, and Blanford's fox).