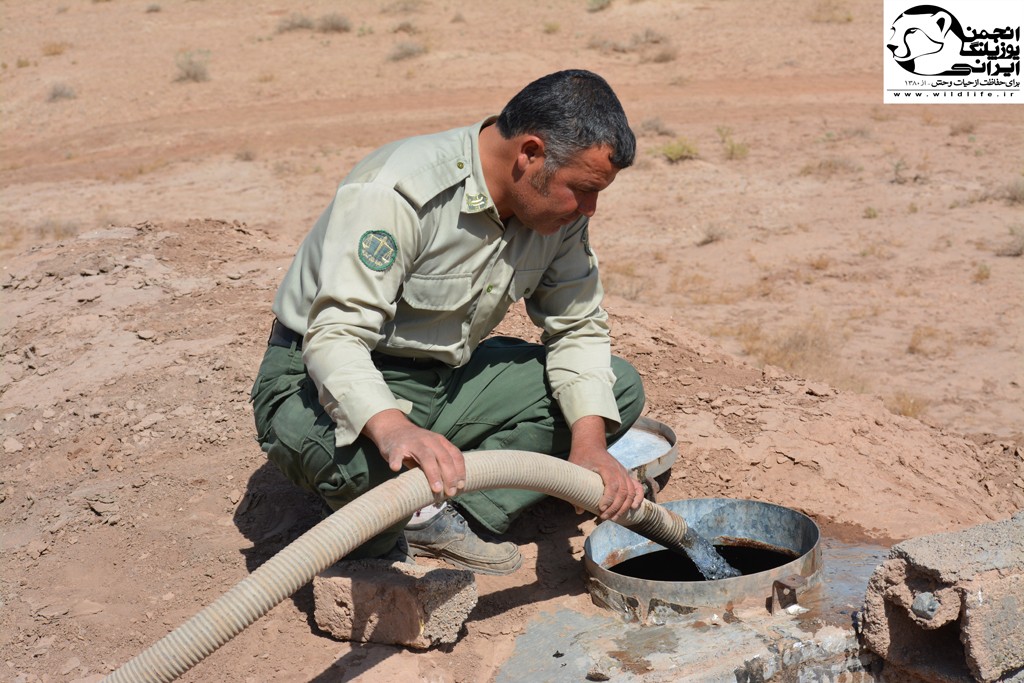 Miandasht Wildlife Refuge in North Khorasan Province, northeastern Iran, is a critical cheetah habitat supporting one of the last known populations of the Critically-Endangered Asiatic cheetah with reproducing females. Human-derived degradation, together with prolonged drought and competition between local herders and Miandasht wildlife is threatening this fragile ecosystem. Miandasht rangers are forced to spend the majority of their working time supplying water for artificial water points in the reserve, which negatively affects their routine anti-poaching patrolling of the reserve.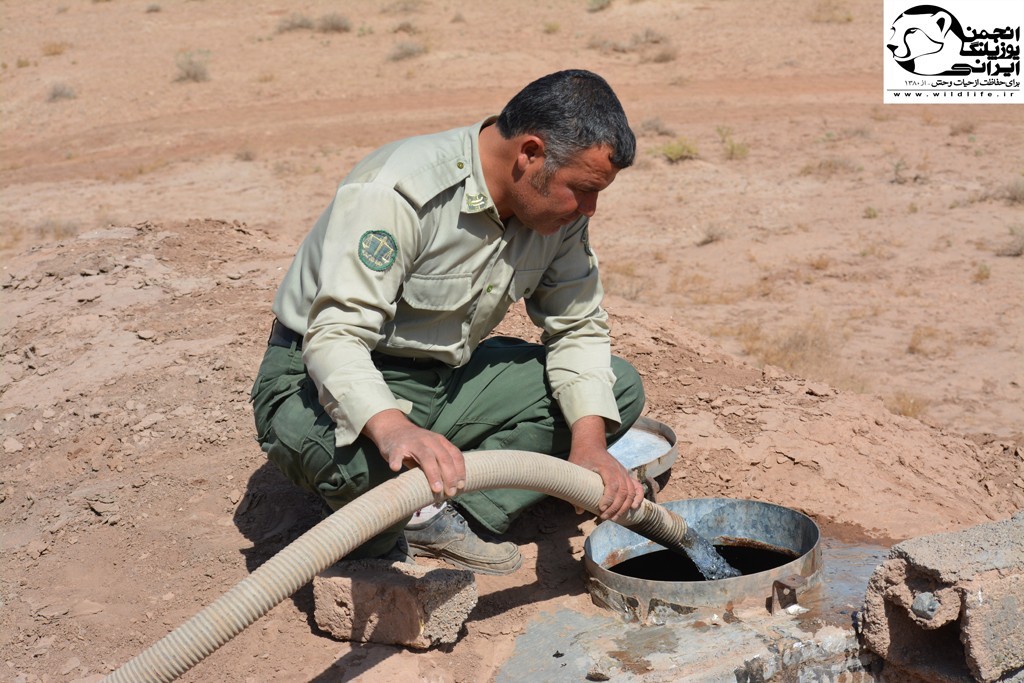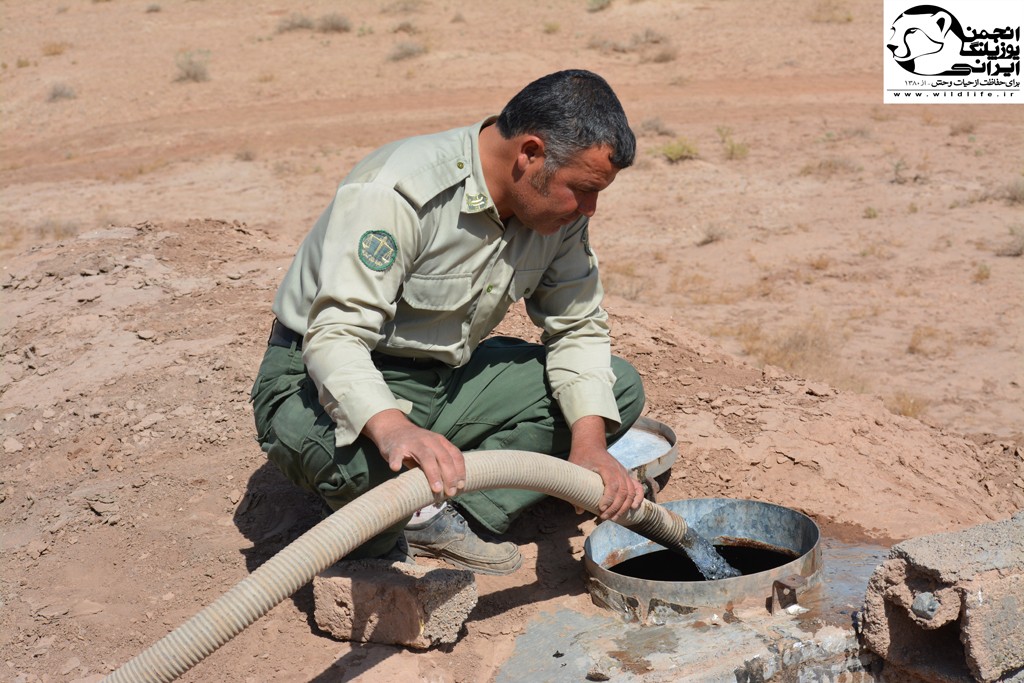 In 2015, the Iranian Cheetah Society (ICS) launched a fundraising campaign to get resources needed to support a local herder in taking over provision of water during warm seasons for artificial drinkers installed across Miandasht. The campaign was a success in 2015 and the local wildlife authority in Miandasht expressed its wiliness for further collaboration with this project. Later supported by a generous grant from Prince Bernhard Nature Fund, ICS re-launched this campaign in July-August 2016.
Thanks to generosity of the Iranian private donors, IRR 56,400,000 was raised during the second year of this campaign. This donation was solely used to provide basic equipment for the local assistant in Miandasht, as well as to pay his salary for 8 months in 2016. The project team is now delighted to announce that the project's second year report is now available online (in Farsi) and can be download here.