The Iranian Cheetah Society (ICS)'s camera traps have detected a new family of two cheetahs in Miandasht Wildlife Refuge, North Khorasan province. We knew this female cheetah since 2012, when she was photographed with her three cubs in the reserve. New photographs from Miandasht show her with a male cub.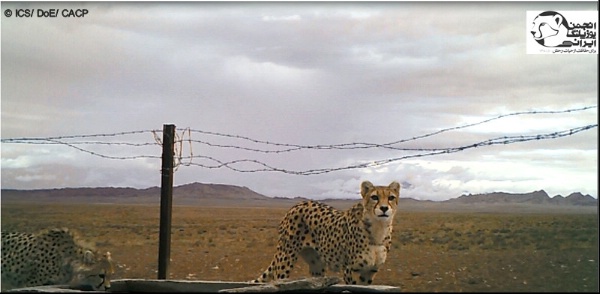 The female cheetah with her cub photographed in November 2015.
Miandasht has been intensively monitored by ICS since 2011, but this female cheetah has been absent in our photos since 2013.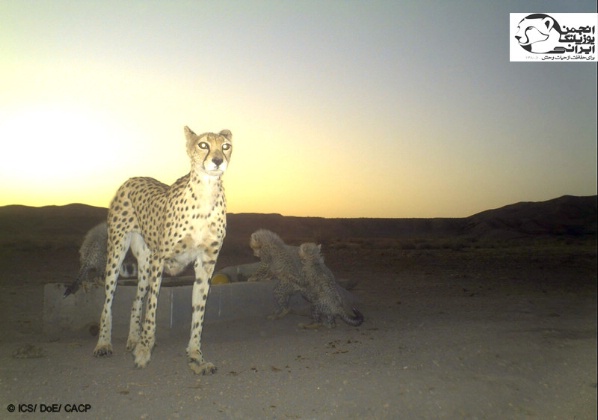 The same female cheetah photographed with three cubs in 2012.
This finding shows that presently at least two female cheetahs with their cubs live in Miandasht, who are indeed mother and sister.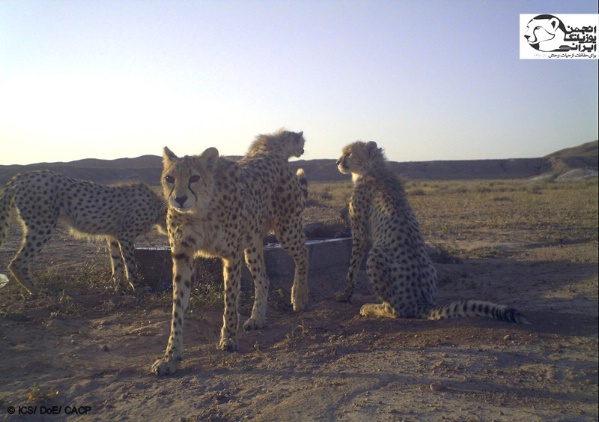 The family of four cheetahs re-photographed in 2013.
Therefore, at least 7 Critically Endangered Asiatic cheetahs, including 2 adult females, 4 dependant cubs, and one adult male, are present in Miandasht.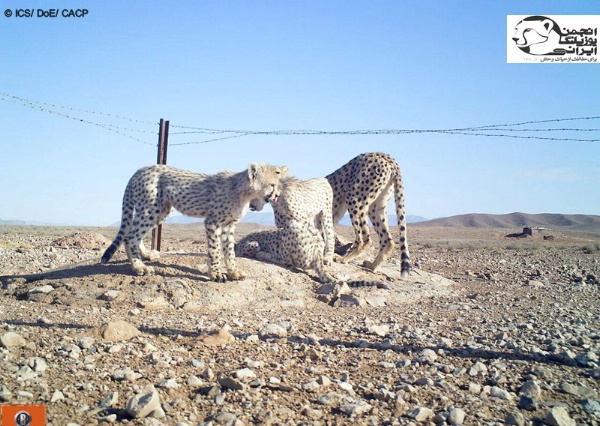 Another cheetah family photographed in Miandasht Wildlife Refuge in September 2015. The cheetah mother in this photo is one of the cubs photographed in 2011-12.
This information suggests that Miandasht is one of the best cheetah reserves in Iran, with one of the largest population of cheetahs confirmed to persist in a reserve in the country.
ICS' monitoring program in Miandasht is running in collaboration with North Khorasan Provincial Office of Iran Department of Environment and Conservation of the Asiatic Cheetah Project, and this phase of camera-trap surveys will be continued until end of January 2016.