Due to the pandemic of Covid-19 and its limitations, the Explorers of Hope team was not able to travel in the past months, and their major activities were focused on collecting information from long distances. Finally, they traveled to Joghatay country in cooperation with the Department of Environment of Khorasan province on 28 and 29 July 2021.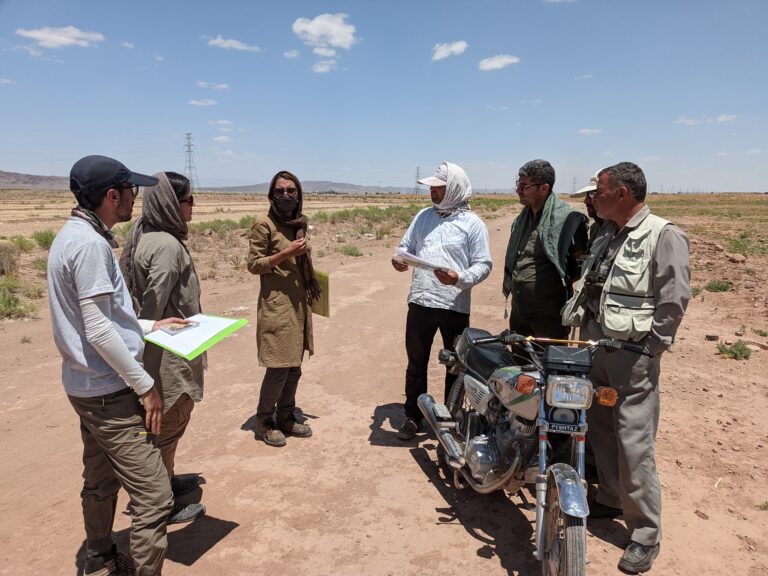 20
Explorers of Hope team surveyed between Miandasht Wildlife Refuge and Touran Biosphere Reserve to recognize the probable crossing corridor of Cheetah with the accompany of the head of Joghatay's DOE. For this purpose, they interviewed local people such as farmers, ranchers, and shepherds who are in the rangeland of the area.
In the continuation of surveying, the team visited the probable areas of Cheetah presence reported by the locals and the area's water sources. The data shows the conclusion that recognizing the potential crossing corridor of cheetahs requires more investigations in northern villages in the Semnan province and the Abass Abad region.